My PVoutput feed has been working great for a couple of days now. Only problem is that I don't have PV, so I'm only uploading consumption and voltage (and a some extended data). Nevertheless, I'm exploring this resource as I think it has great potential as a data repository.
In pursuit of that, I downloaded the PVoutput pro app. This is a handy app that can give you the essentials of PV generation and usage. If you pop $2 for the in-app upgrade, all of your history is available in addition to the current day live data.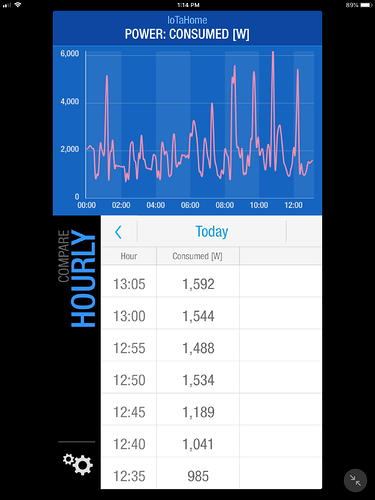 !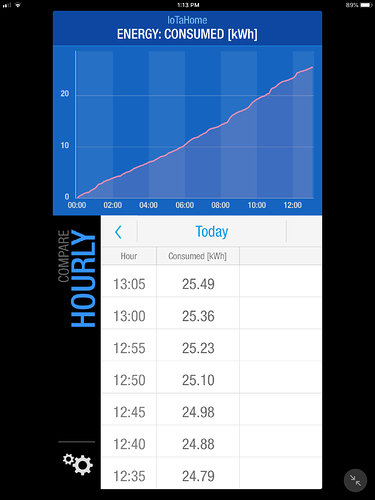 !
So you can flip to PV generation just as well, or to a graphic that combines generation and consumption to see the net status. There's also day, week, month, and calendar selection.
The PVoutput help section lists some other mobile device apps, I believe including Android. As users add PVoutput (free), maybe we'll get some reviews in this forum.