Hi Bob,
I have been struggeling with this for a while now and I need help.
I have setup PVoutput however it will not upload.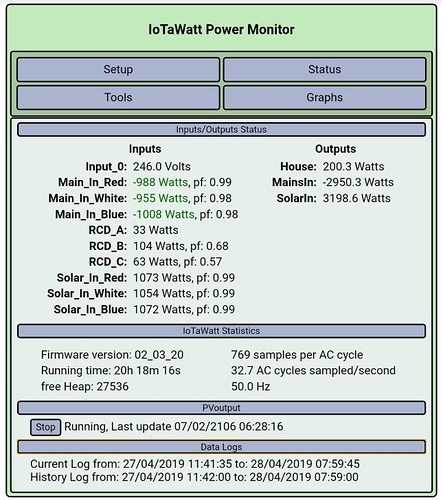 The UI says that the last update was in 2106…
I have attempted:
Reformat the SD card. Put the default files from github on + my config file
Re-created a new PVoutput account (in case it is getting the date from there)
Attempted to 'reload history' with proper dates
Reconfigure with diffrent channels to upload
All result in the same thing. Nothing.
Please tell me I am doing something wrong and it is a simple fix.