Hi all,
I'm hoping someone on here might help me track down what's stealing power in my house!
Dramatic i know, but i've noticed on a few occasions the mains supply reading showing significant power use over a significant amount of time without any corresponding usage on any monitored circuit. this occurs at different times of the day and i haven't noticed a pattern yet.
I have every circuit in the house monitored. Last night was a prime example, as you see can see in the screenshot of the graph. The csv data backs it up.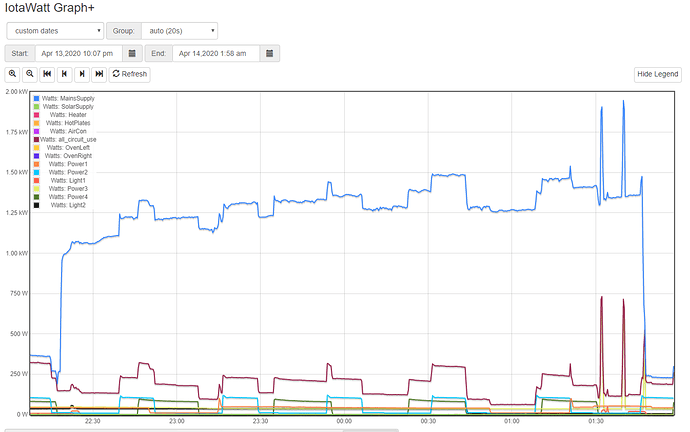 Would there be any were else to check what's going on?
otherwise all other reading appear accurate.
Thanks in advance
Angus