We are having a problem with one of our AC compressors tripping and wearing out breakers. About every 3-4 months the breaker trips and is basically sensitive after that (e.g., I think its worn down) until it's replaced.
Looking at the graph (below) in IoTaWatt all looks good w/ a max draw of about 2.6kW at startup and then settling to about 1.9kW running. I'm wondering if there's a much larger but shorter timespan spike happening that's causing the breakers to wear out.
Is there a way for IoTaWatt to see and log that? Any other thoughts?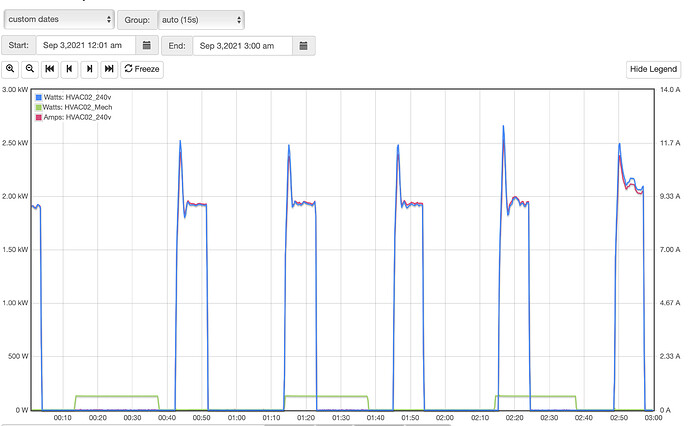 Thanks,