The order of saved graphs in the Graph+ dropdown-combobox list appears to be the order of their creation.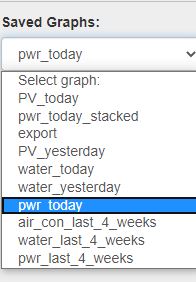 This is the same order in the SD Editor graphs folder for hashed TXT file names.


Can this order be changed to something more logical, either alpha order of the saved graph names, or manually edited in some config file? When there are lots of saved graphs, ordering by creation date isn't of much use. It's only a very minor suggestion.