Hi All,
My setup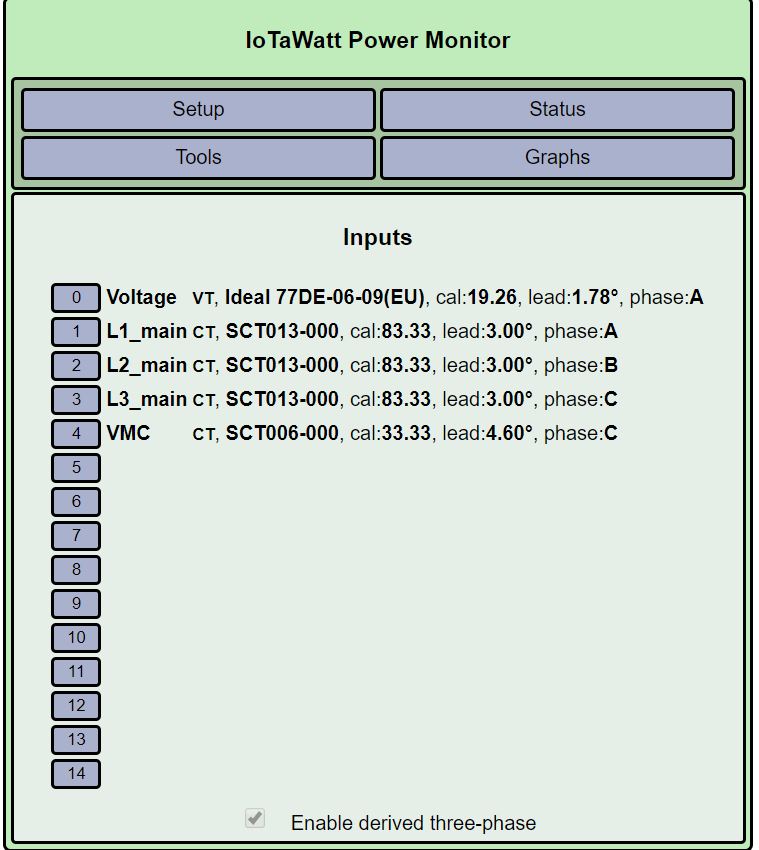 The reported Status: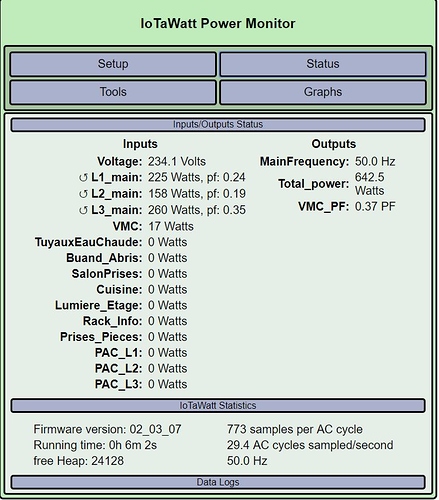 What looks like ok:
Total consumption in Watt (some 5% more that official counter)
->UPDATE: After correcting the calibration (measured with FLUKE 87) I have ~1% difference only
What looks strange to me:
The status informs about inverted CT
The PF looks bad…
I placed an energy power meter to the VMC, it is telling 33Watt and Phase 0.99 - 1.00, but there is is reported 17W and PF 0.37
What I verified:
The CT of the main are mounted like that by looking the symbol on the CT : Main > Switch on my installation
When I increase the consumption of the VMC I see L3_main (PhaseC) value increasing. Therefore I think that I selected the correct Phase for the VMC.
I placed a light and switched on/off on the same plug where the reference voltage is connected and I saw the L1_Main (Phase A) power changing. Therefore I think that I placed correctly the Voltage Reference
I verified the cable colors coming from main and I associated the L1 (braun), L2 (black), L3 (grey) respectively to input 1,2,3.
NEXT STEP:
I tried to make happy the IoTaWatt regarding the direction, I connected 2 additional CT on the same cable and look what is going on with the Hz, PF and Watt differences (VMC and VMC02 are SCT006, the VMC01 a SCT019)…
Look also at the Hz values of the MAINS…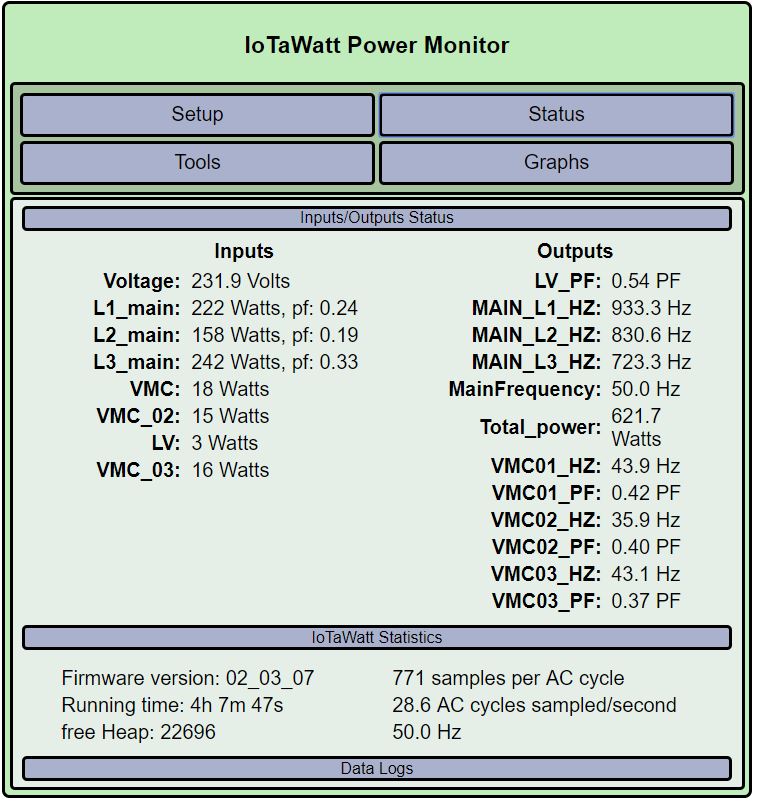 Any idea?