I was browsing the graphs and came across something that I can't explain why.
After the panels were installed and the system powered (around 9pm) up for testing the next day, the amperage jumped to around 4 amps per leg with very little current flowing, about 400mW. As seen in this picture below.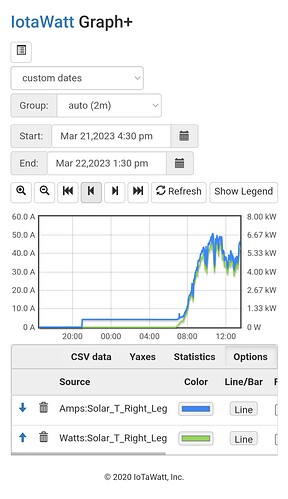 The following day the installers remotely disabled the panels in the box
A few weeks later, during the electrical inspection that was going to fail, we flipped off the system so no power was going to the enpahse box or coming from it into the Main Service Panel. At this point the amps dropped to 0. Seen here: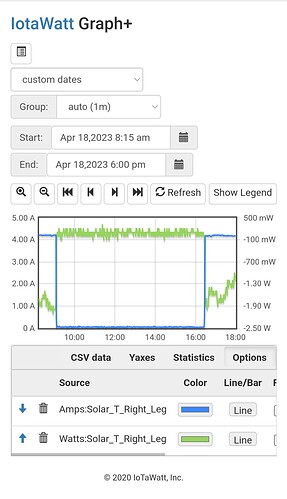 When the system is on, but the panels are remotely disabled and are not sending power to the MSP as the electrical inspection is not done yet, I see a constant around 4A on the CT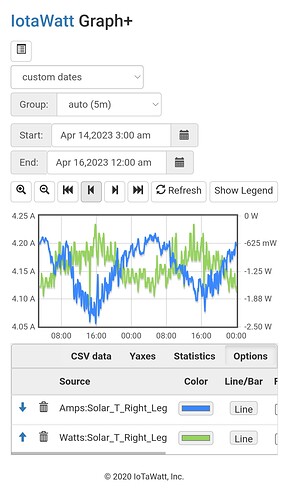 I am wondering if this has to do with the enphase box doing something weird with the voltages that is causing the calculations to be that high. I can say with confidence it is related to the box, but not sure how.
On a note, I know the values are negative, that's because the panels are off and the main box should be drawing power from the grid. When the panels are producing the value goes positive.
EDIT: I have also noticed the Power Factor going to crap when the system is on, regardless if the panels are enabled or disabled.