So I just got my Tesla back from the shop where it has been for the past few weeks, during which time I got Iotawatt up and running.
Just plugged it in, and somehow it's not being accounted for properly.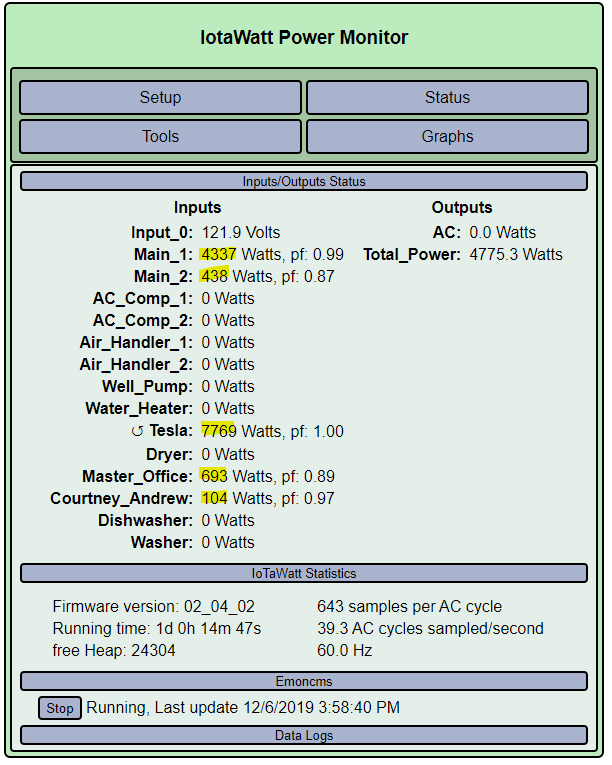 I have a split phase US system. Setup is as follows: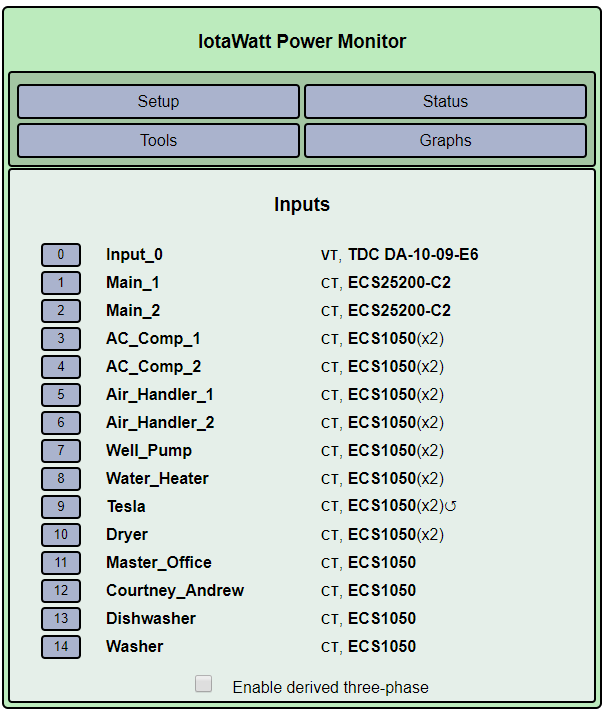 So how can I be using over 8500 watts just on what's connected but only showing 4600 watts on the mains legs?
Joe