Hi there,
First off, thank you very much for this awesome project. I am a happy user of IoTAWatt since 2019

Today I realized that my readings in an external system were inaccurate. I use the Query API to get total power consumption in Wh since I installed IoTAWatt:
http://iotawatt.mydomain/query?select=[time.iso,total_power.wh.d6]&begin=2019-01-01&end=m&group=all
However, the query returns values not monotonically increasing, but fluctuating quite a bit: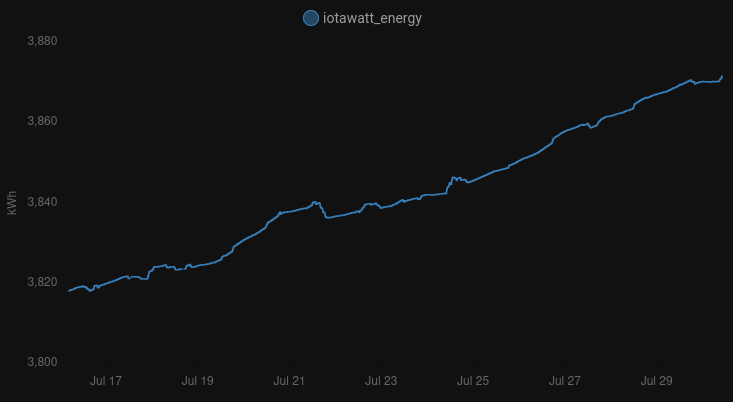 (this is plotted from values stored in the external system. The system queries the API every 10 minutes).
I realized that when using the current year, values do increase monotonically.
What is going on here? Is getting total energy consumption over more than one year problematic for some reason?
Is using the Query API a proper way to get the total meter value or is there a different method?
Firmware version: 02_06_02
Best regards,
Stefan