Hello and first of all, thank you VERY much for this! It's an amazing tool that brought me endless enjoyment over the past 2 weekends :). I am going to get it working and then integrate into my grafana/homelab setup which I am very excited about.
However, here's a quick question. For testing purposes I connected 2x200A CT on main, 2x100A to 2 loads (furnace/HVAC/fan and a living room), and 2x50A to heat pump (1 on each leg). I wanted to test everything before I prettify all the wires and close it up. Here's my software setup.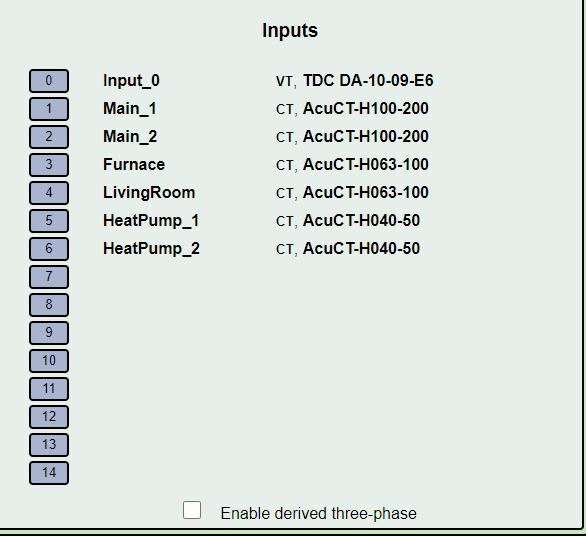 However I am unsure about derived three-phase. I am 97% sure I have a split phase system (here's the picture).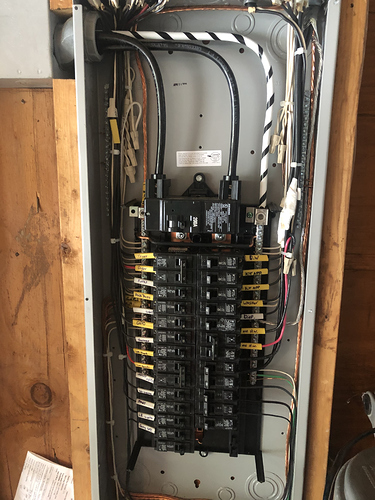 Do I need to enable derived 3 phase power? If I don't then my pf looks awfully low on one of the legs. And if I do, there's no option for 180 degrees for some reason. How come?