Just installed my second iotawatt in the 'main' breaker last night. Still configuring and waiting on some 3.5mm splitters but I went ahead and connected one of my heat pumps to 4 inputs.
This is the upstairs unit that does the brunt of the work (older, not the most efficient house…). I've been using an ecobee on it for years. Looked at the usage this morning and am trying to figure out what's going on.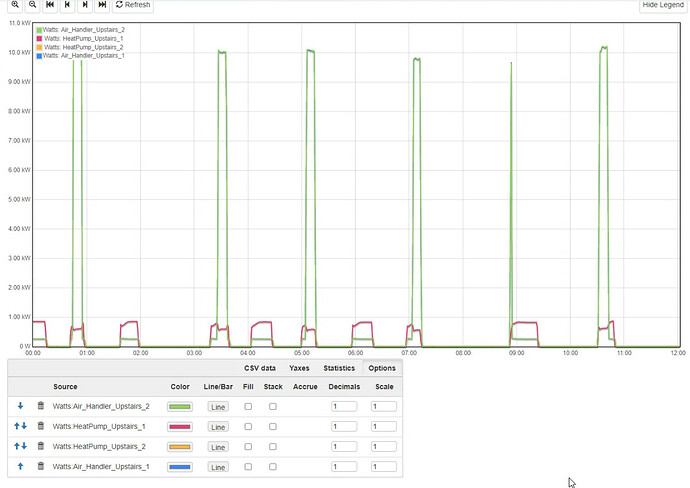 The air handler has a double 50amp breaker so I have two 100 CTs on it as I will eventually combine them using a splitter.
The heat pump has a double 30amp breaker with two 50 CTs on it that will also eventually be combined using a splitter.
According to ecobee it doesn't show any Aux Heat being used. Are these green spikes defrost? If so, seems weird that some of them are at the beginning of the cycle.