I've got things hooked up more or less how I want but I am seeing some strange readings on some circuits.
Here is one example - my ejector-pump which is the only thing on that circuit. Except in the graph its showing 30-150 watts!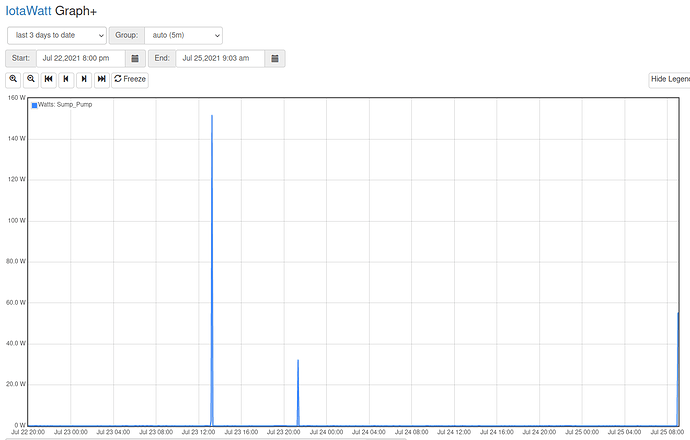 I don't think the CT is faulty because it shows a reasonable power use on the "status" page if I look when its running.

Why would the graphs be showing a completely different value than the actual usage on the graph?