Hi!
I have a 3 phase, 4 wire system, in Australia.
I think i have put the CTs on each phase, by connecting one to each input at the back of the mains switch.
I have solar as well, but thats not currently connected to Iotawatt (the solar is new). I seem to be getting … odd numbers on the mains, especially when im generating solar.
There is no way I am currently using that much power!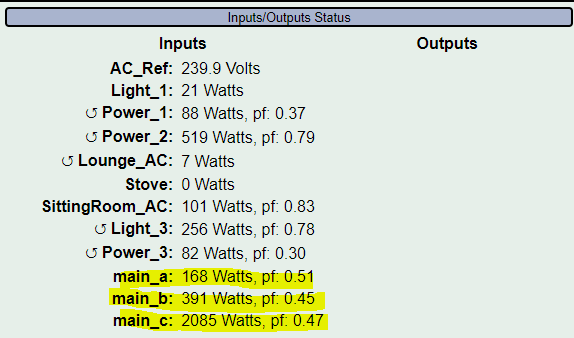 Have i got the CTs in the wrong spot ? Have i done something else wrong ? Ive tried changing the phases etc around, but nothing seems to change those numbers greatly.