Two wire 208v load. CT is on the conductor connected to phase C and points towards the load and 'Mains phase:' is set to 'C-A (-150°)'. Turns out that's reversed, so the reverse setting is enabled.
(assumed that was the right orientation when I installed it based on the phase setting saying C-A and not A-C, gonna physically reverse it when my last order arrives).
Graph+ displays this source as negative mA instead of the correct amperage. (I'm assuming direct input amperage before scaling and turning positive)
Amps graphed. (watts and all other metrics are correct)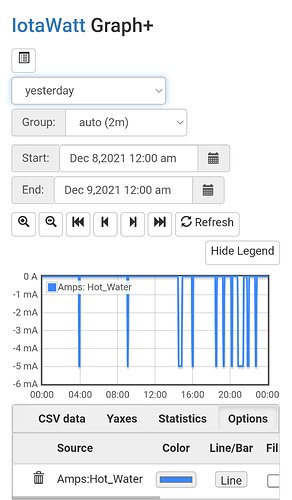 Input settings.