Would like to share my custom-build IotaWatt PCB board.
IotaWatt is too big to fit inside the power distribution box. Therefore, I am trying to build an PCB to replicate the IotaWatt and expose the SPI interface out of the power distribution box.
I have added a digital isolator (ISO7241) for interfacing with ESP8266 running out of the box. All the ADC channels are just the same with the IotaWatt, excepted that I modified the port 13 and 14 to "Voltage Transformer ONLY" in order to measure the voltages of 3-phase power.
ISO7241 Digital Isolator
MCP3208 ADC
LM358 Op-amp
SRV05 TVS Diode Array
CJ431 Voltage Reference 2.5V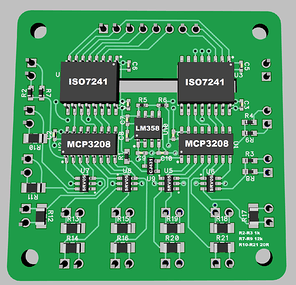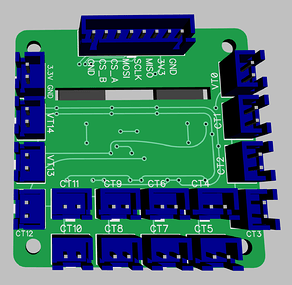 Still need to perform more checking and verification before submitting it to PCB and SMT assembly production factory.