Hi all.
I have found this thread, which explains exactly what i am trying to do, but i feel like I am missing something
https://community.iotawatt.com/t/iotawatt-outputs-not-showing-in-emoncms-input-list-solved/1307
All my inputs are getting published into EmonCMS perfectly. I want to add some outputs/functions, and this is where I am getting stuck.
I have tried to add extra Emoncms inputs, but as soon as add a new one, no matter what i do theres never a save button!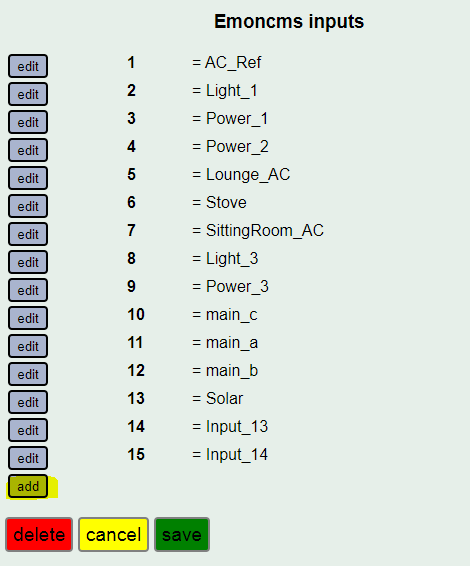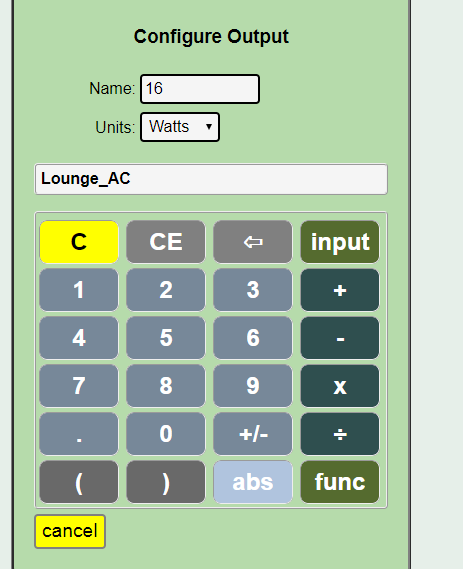 It doesnt seem to matter what i put in name, or select as part of the data set.
Have i just missed something simple ?