Hello,
I was hoping to get some help with our installation. I called an electrician to help install the unit but he was not very helpful and did not really seem to know what to do next. I am looking for another one, but he did bring up that our panel box is different than the one detailed in the instructions.
I have attached a picture. It looks like there are two buss bars. The first set which there is no room to access goes from the meter to the main cutoff breakers. It looks like there is a second buss bar that then feeds the panel.
I read in other forum threads that I can purchase CTs for buss bars? My questions are:
Is my assessment correct and that I could be able to use the buss bar between the main circuit breakers and the panel?
If so, which CTs should I buy and where do I find them?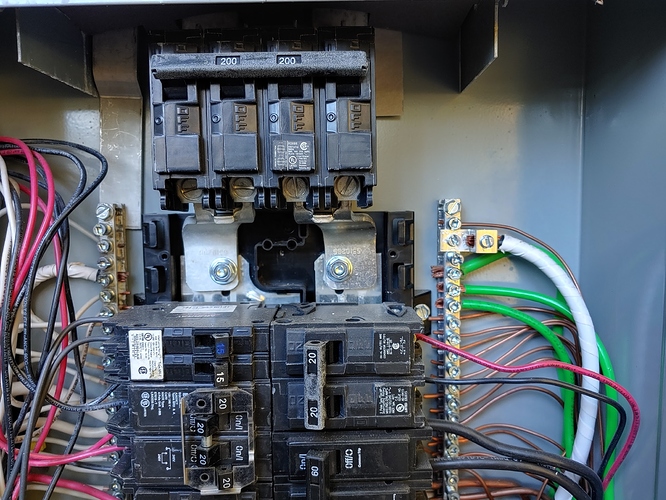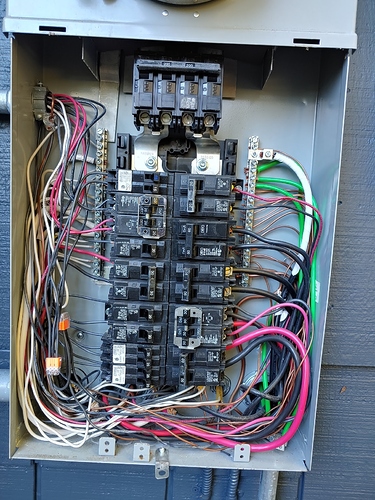 Thanks for the help!
Cheers,
Bryan