One more - the resistive element water heater with smart PV diverter: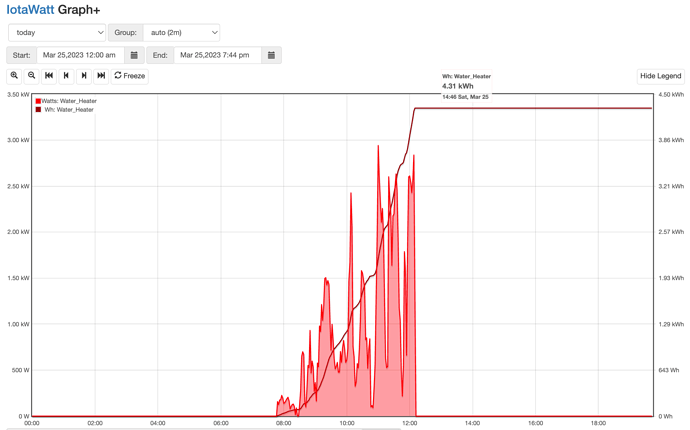 The diverter varies power delivered to the water heater based on available excess solar PV production so as to ensure grid imports are avoided.
Can see the power jumping up and down a lot as it was a cloudy / rainy day with sun poking through at times. Water heater's thermostat switch opened a little after midday indicating end of heat cycle. The rain set in for the afternoon, so no brief top ups which it sometimes does on a sunny afternoon.