Just thought some may find my new installed US IoTaWatt interesting and for newer people, maybe it will provide some information on installing their own. I by no means claim this is the way to do it, but simply the way I did it. Understanding the differences with country, power, location, etc. The below worked best in my situation.
Below is an image of the install all closed up and somewhat clean. I do have to wash my panel now that I see it with better lighting.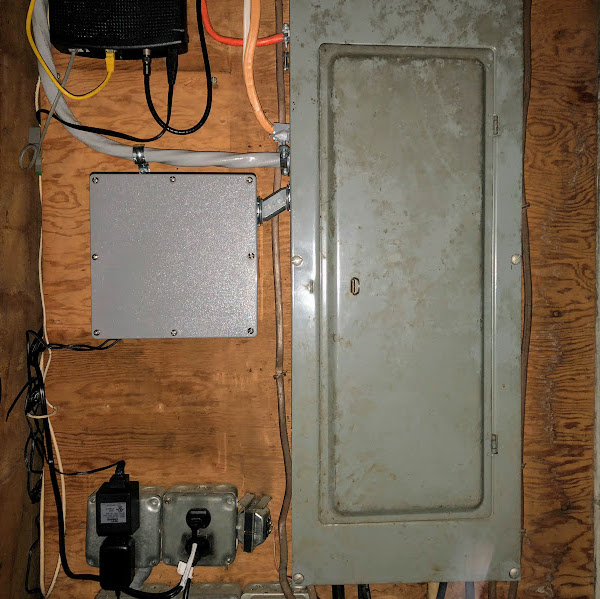 With the cover removed, you can see how I mounted the box, labeled all the CTs and how they are secured going into the panel. Ports #13 and #14 will be for future solar inputs once installed, the #12 is awaiting an assignment.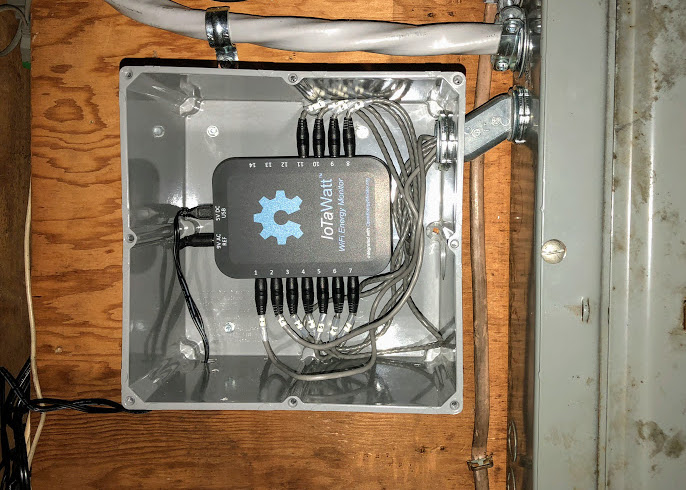 Simply a close up of the panel all closed up and logging.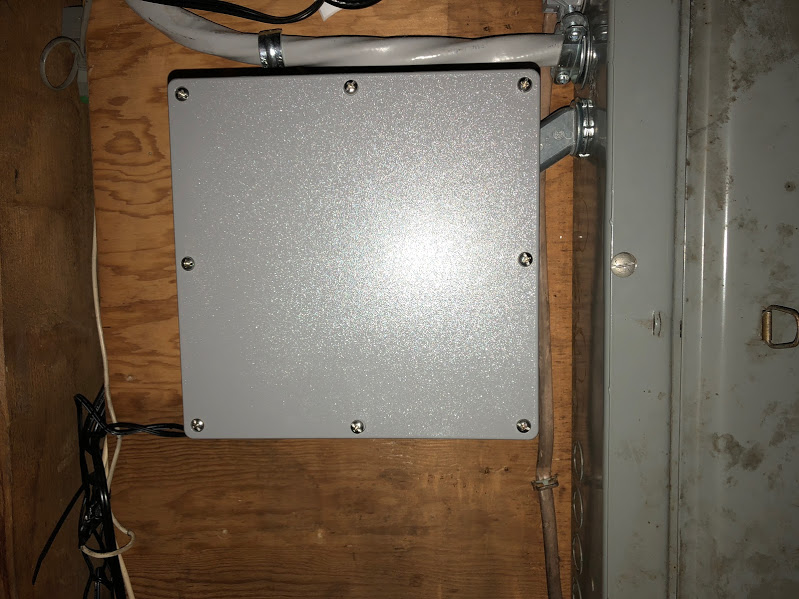 My newly created dashboard in EmonCMS (local install) is below. It is rather eye opening what a clothes dryer done to dry things. Wow.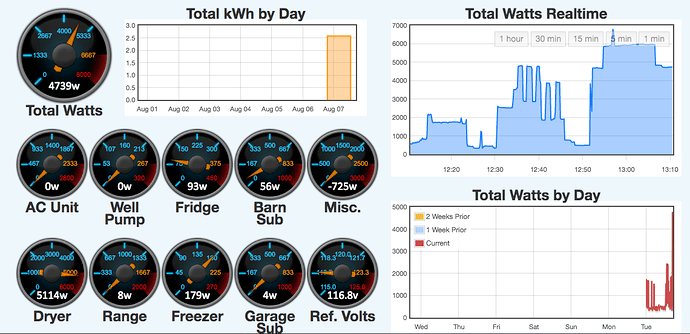 I'm still learning a ton and have more to go, but with the help of this community and the creator of this wonderful device (@overeasy) I could have never done it. Thanks all for your help! I look forward to one day help others in the coming months.