I have configured my IoTaWatt with 7 outputs but one of them cannot be accessed with the Query API. (It returns 0.)

This is a pared down example with only 3 outputs showing the troublesome Output (named "Imported").
However, the "Imported" Output definitely exists and apparently can be accessed by Graph+.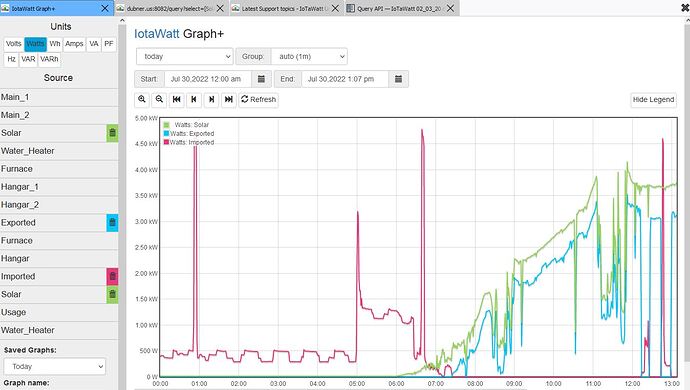 "Imported" is shown with the red trace.
This is a view of the Output formulas FWIW. Latest firmware and good WiFi RSSI. Any help would be much appreciated; I'm out of ideas.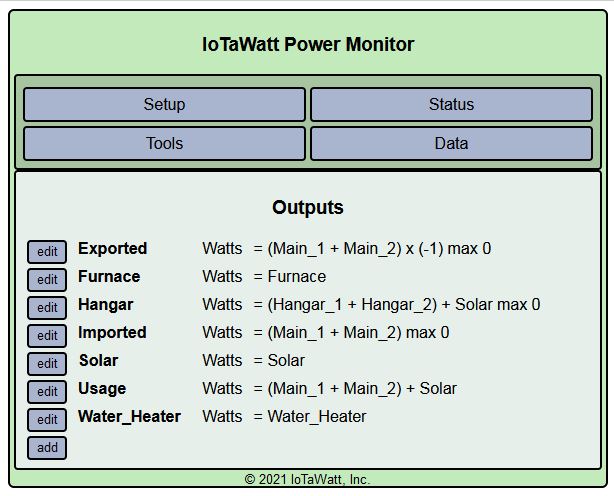 Thanks,
Joe