I have a 240-volt split phase system in the US with solar generation feeding a subpanel. Solar is 240V and has a single CT (no neutral) while the subpanel (Hangar) has two CTs (and a neutral). The system has an integrator for the two Main CTs.
My question is why does the mostly-constant Hangar usage appear to be "pulled" by the Solar generation as shown in the graph below. The normal Hangar usage appears to increase slightly during solar generation.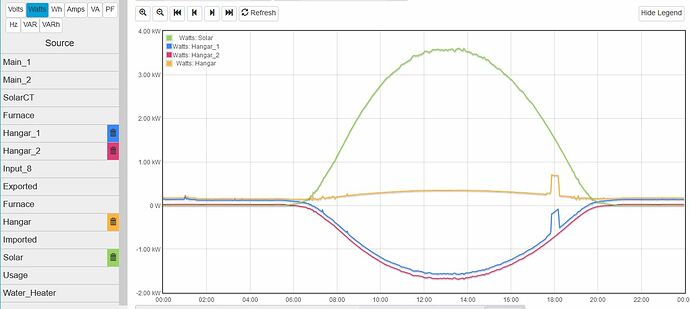 For completeness, here are the Inputs, Outputs, and Integrator.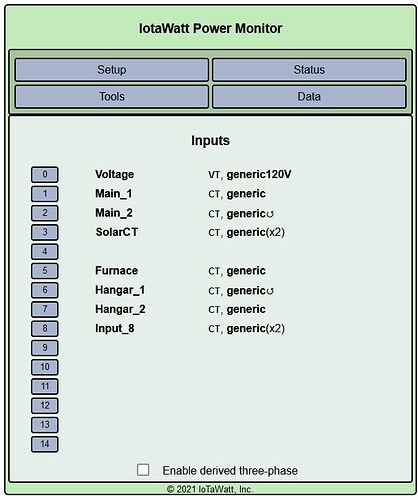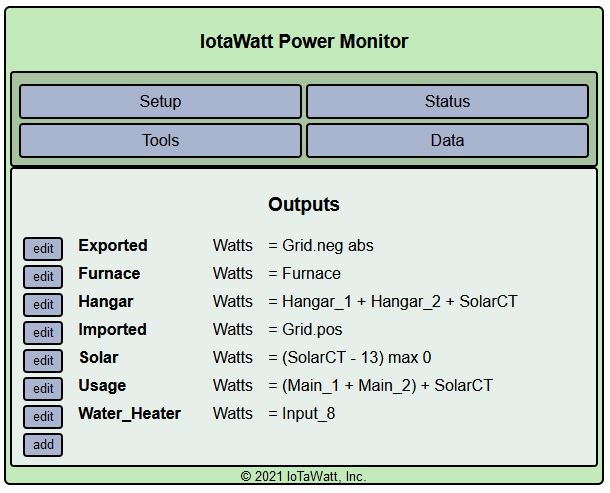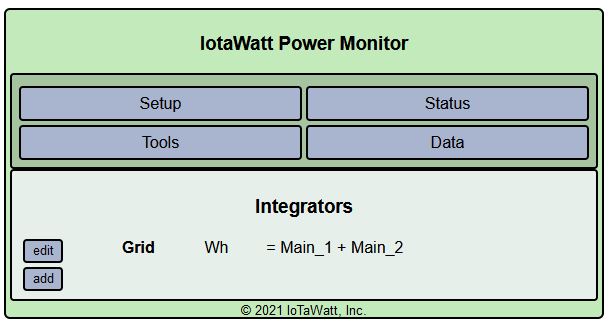 Thanks,
Joe,
Independence, OR