Guys, 3 phase down here in Australia.
I have done a basic iotwatt setup - voltage derived for phase 2 and 3
The system is running fine and producing what seems to be sensible data when compared to my electricity company.
I have setup a new pool pump and swimming pool environmental management system (like a Salt Water Chlorinator).
I am planning on automating this through my home automation system which uses Node-Red and Tasmota devices.
I have connected the pool pump and chlorinator to a Sonoff POWr2 running Tasmota.
I have calibrated it using a Power Meter and a halogen bulb.
However when i monitor the power useage from the WebUI on the device i see the following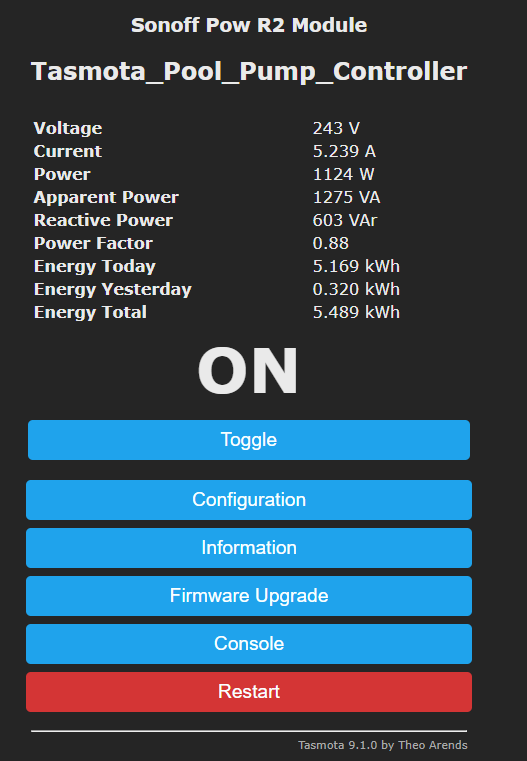 The figures it presents are reasoanbly around what i would expect as the pump is 750w and then whatever the ioniser/chlorinator etc is drawing
However in the IOTAWatt screen i get this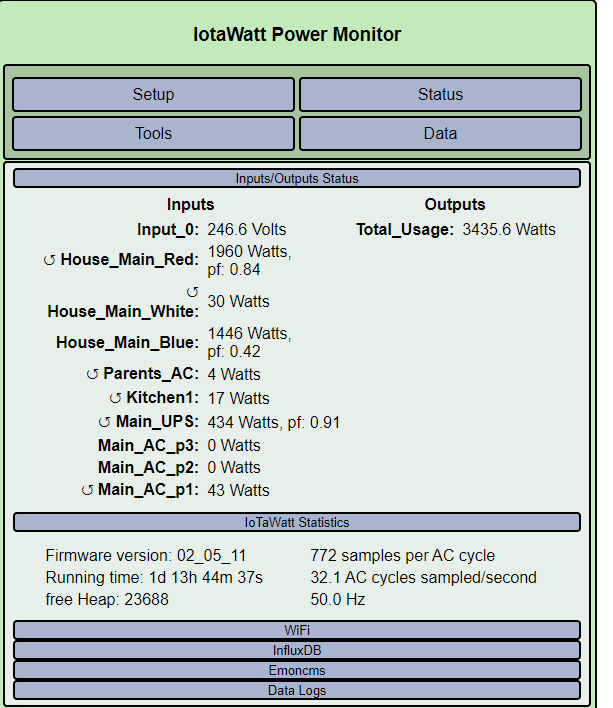 (There are other loads on the blue phase at the moment which is where the pump is connected)
And this is the emoncms printout for the blue phase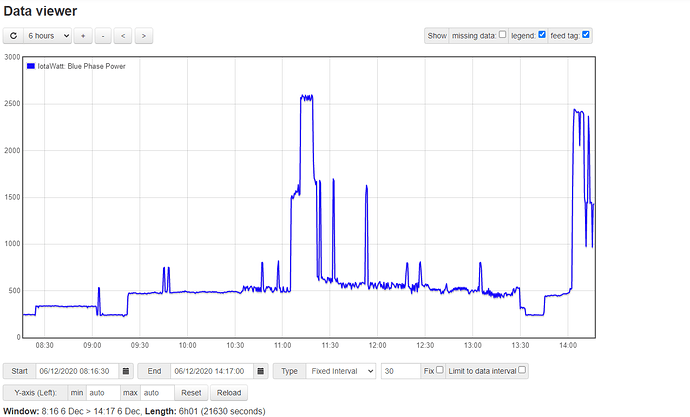 During 12:00 to 1:30 the pump was running and nearly the only load on that phase.
So IOTAWatt seems to think that the unit is running around 500w with a very low PF of around 0.5 (on average), but this does not line up with what i am seeing at Tasmota
Any ideas how i go about finding out what is going on ?
Craig