I have this 200A Siemens meter/panel combo installed on my house. I just got PV installed and am interested in tracking consumption, starting at the mains level and then eventually expanding to a circuit level.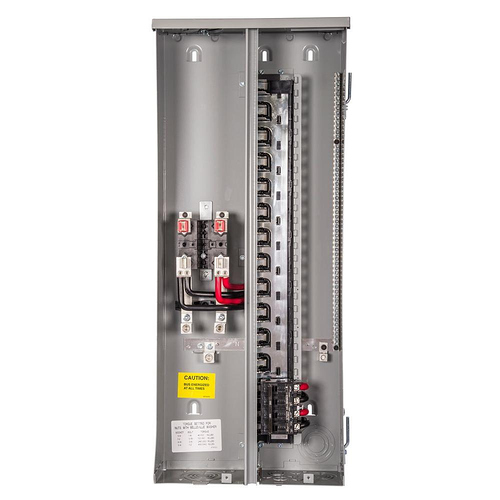 This panel features a built in meter/mains connection with a 200A breaker. The issue is that it has 4 split-phase wires (2 per split-phase) that are a large gauge and not at all flexible.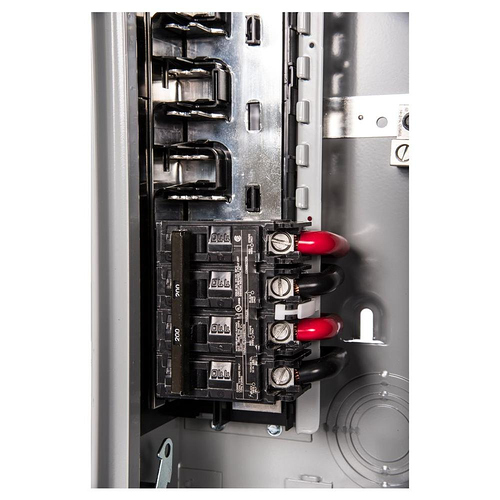 .
Here is a picture of it installed (and fully populated).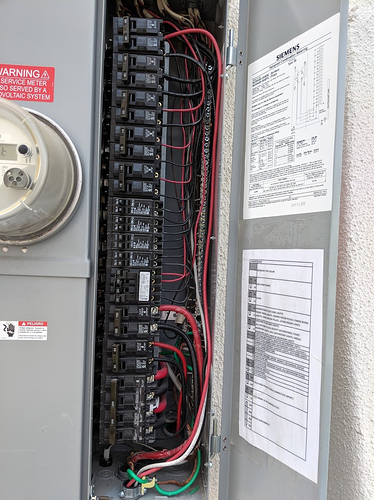 My question is - what CT configuration would be best for this panel? I'm 99% sure I need 4 CTs just for the mains sensing, but should I combine each phase with a splitter as has been mentioned elsewhere? And what size CT would be appropriate for each wire? I would think 100A, but maybe I need 200A per wire? That seems a bit excessive.
Any help is greatly appreciated!