Hi,
I recently installed my IoTaWatt in my main switchboard. I live in Norway where we I have 230Vac - IT (3-phase). I have CTs on my main breaker (L1 - L2 - L3). I am using one VT with derived three-phase enabled.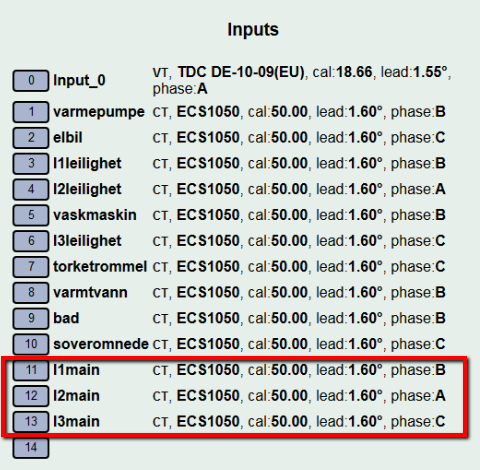 Status from IoTaWatt: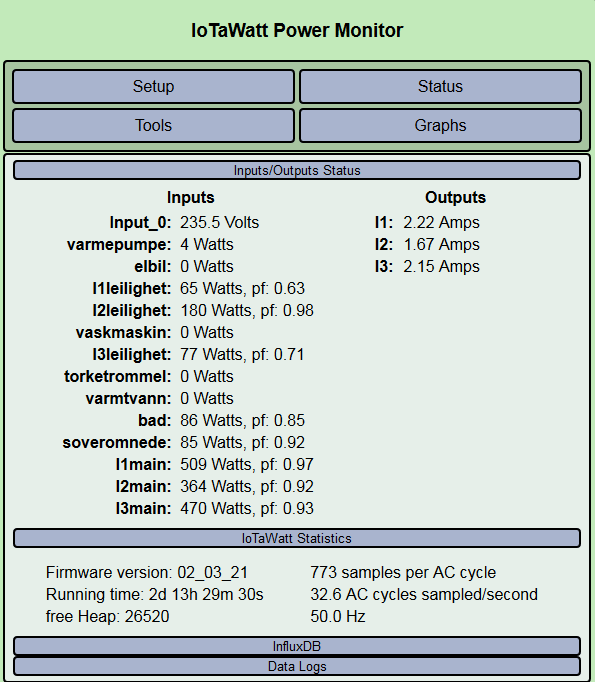 My total is calculated on the IoTaWatt with l1main+l2main+l3main in Watts. In grafana I use the following formula to convert watts to kwh:
select integral(*,1000h) from totalwatt where time >= now() - 24h group by time(1h)
I have also created an output from IoTaWatt in kwh (since I am using InfluxDB which matches above query.
But when I compare the hourly consumption with my energy meter from the electic company there is quite a big difference: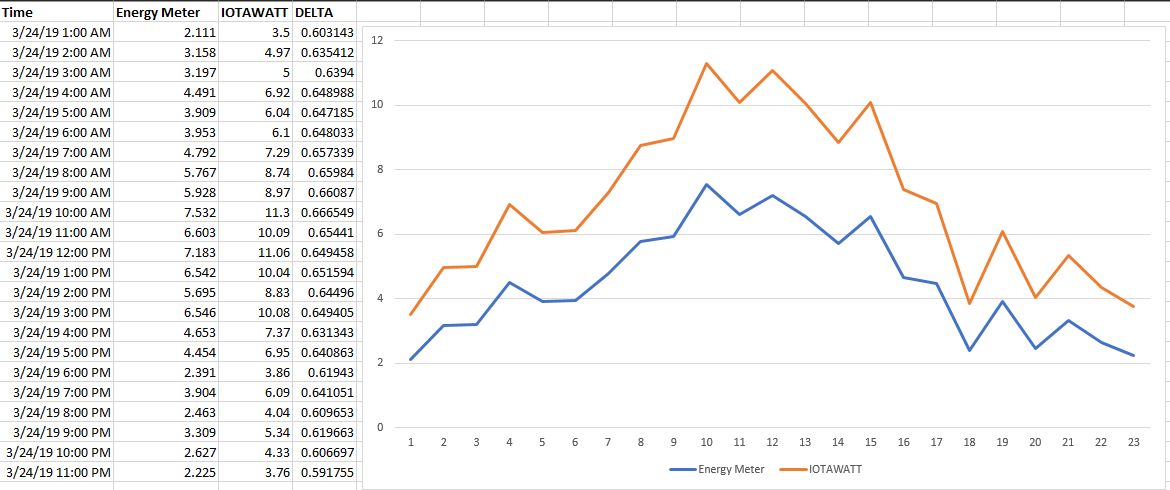 So I am thinking that something is wrong in my setup. Has anyone here seen or experienced similar issues? Could it be that I have mixed up the phases related to using the derived three-phase?
br/
Stian