Hi community,
I have just got my board up and running and I am getting some weird results that is probably some user error.
I'm in Australia so its 240v. I have a 9vAC pack from https://www.altronics.com.au/p/m9233-powertran-9v-ac-1.33a-appliance-powerpack/
The voltage ref has been calibrated with a true RMS meter and is holding the correct voltage.
However I am just getting the wrong wattage results.
Here is my config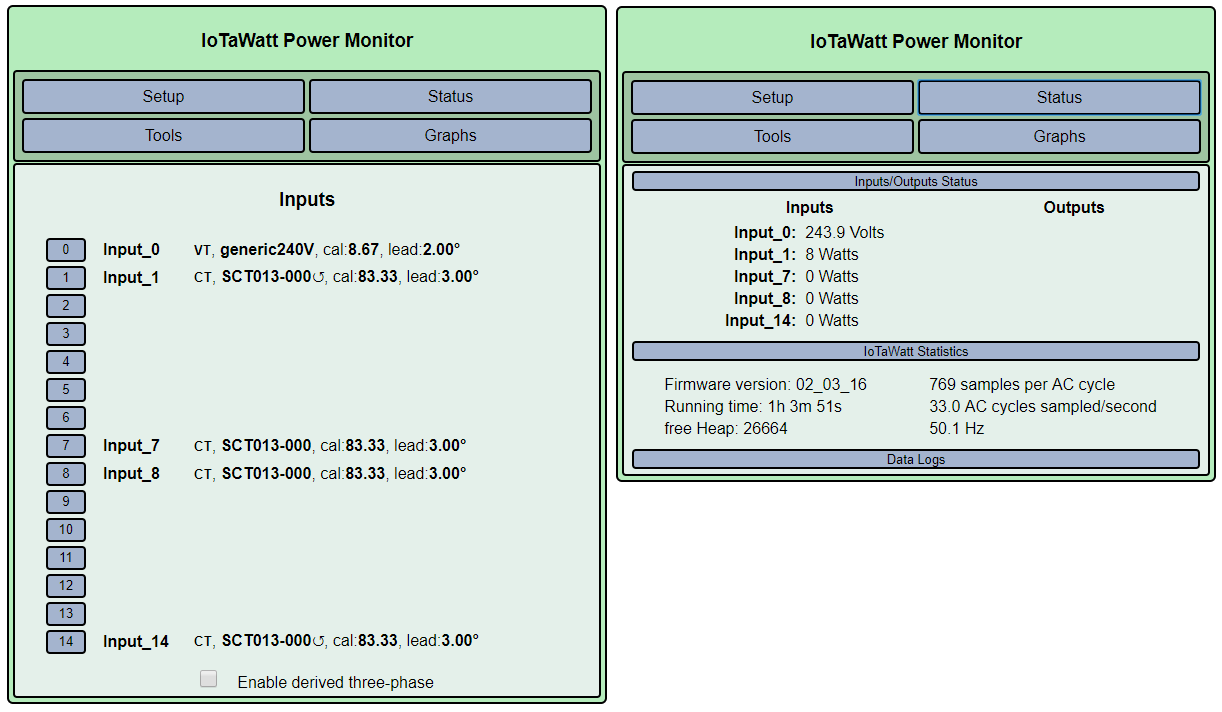 Here are my results
killawatt    IoTaWatt
0.0          0          (Sometimes -2)
0.2          0          (LED globe)
1.9          5          (LED globe)
5.8          12         (LED globe) Pf:0.290095
26.1         54         (incandescent bulb) showing Pf:0.852915
1923         4820       (kettle) Pf:0.999775

Is it user error? Does anyone see something obvious?
Thanks